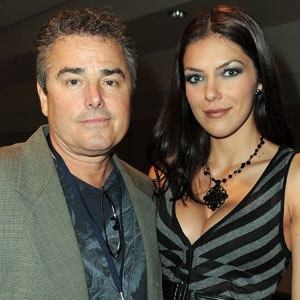 Alberto E. Rodriguez/Getty Images
It isn't much of a sunshine day for Peter Brady.
Christopher Knight has pulled the plug on his five-year union to his onetime Surreal Life roomie and America's Next Top Model winner Adrianne Curry.
But, so far, this has been a fair-weather divorce between friends.
"The agreement for divorce was a mutual one and yes, Adrianne knew that I was going to serve her with papers," Knight and Curry's manager told E! News.
"The couple is still friends and the process thus far is very amiable. I again ask for everyone to respect their privacy as they work through this delicate period in their lives."
Knight filed the petition Aug. 19, citing irreconcilable differences. He and Curry announced their separation in May, just a few weeks after Knight's Comic-Con-scandalizing wife revealed on The Howard Stern Show that not all was well at home.
"We've had a lot of distance lately," she said.
This was the third marriage for Knight, 53, and the first for Curry, 29. They did not have kids.
—Additional reporting by Holly Passalaqua