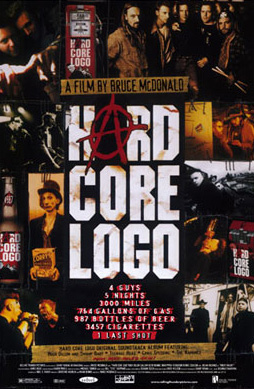 Public outdoor theatres have taken Vancouver by storm this summer with over a dozen films being played on big screens in parks across the region. However, come September locals will be able to experience an entirely new type of movie going experience downtown with the Gastown Drive-In.

Starting September 3rd, the top level of an Easy Park parkade on Water Street will become a Drive-In theatre. The theme for the series is "Vancouver Stars as Itself" in an effort to showcase our city on screen while taking in the views of the Burrard Inlet and the North Shore mountains as a breathtaking natural backdrop.

"The motivation for the Drive-In stems from Urban Republic's interest in public and collective spaces," explained Peeroj Thakre of Urban Republic who is co-producing the endeavour along with Cineworks. "Parking lots take up a great deal space in the city but are only fully utilized for parking during peak periods. The Gastown Drive-In project recognizes the potential of creatively transforming under-utilsed infrastructure into a cultural resource for the community."
The three films being showcased are Hard Core Logo, with Fetching Cody the following week, and Eve and the Firehorse closing out the event on September 17th. It is a free event however the regular parking fee of $5.00 will be applied for vehicles, who can tune into the audio on their stereos.
Those in attendance will also be invited to head to after-parties to meet those involved with making the films; not only giving locals the best seat in town in town but also VIP treatment.
"The drive-in movie, a classic form of entertainment, is facing extinction with the rise of land prices and competing forms of electronic entertainment," noted Thakre.  "At the same time, Vancouver has become the third-largest film production centre in North America, albeit usually as Hollywood's stand-in for another city.  As novelist Douglas Coupland wrote in City of Glass: "To be blunt, many Vancouverites feel damn pimpy about the fact that we never get to be our own city in any of these movies.""