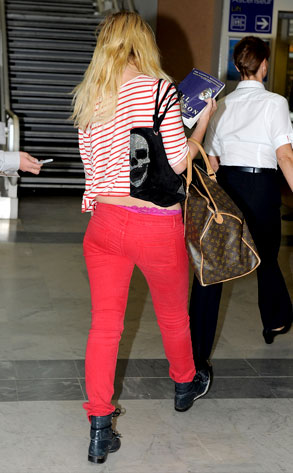 Jacopo Raule/FilmMagic
Looks like this starlet could do with some low-rise undies.
The actress' drooping waistline revealed some purple lace lingerie when she was snapped heading home from the South of France.
But it's not just the inappropriate granny panties that have us chuckling. Wait until you see the wacky style statement she's making from the front!
Can you guess the tacky traveler?