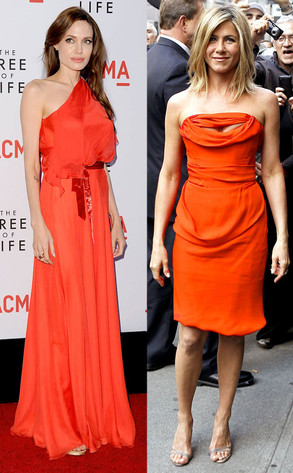 Jason Merritt/Getty Images; INFdaily.com
Stop the presses: Angelina Jolie and Jennifer Aniston are both rocking hot-hot colors!
The actresses almost always stick to basic black, but sometimes Jen and Ange will wear white! Or tan! And even more rarely will they wear bright, saturated hues like these, so it's kind of a big deal in the world of red carpet fashion.