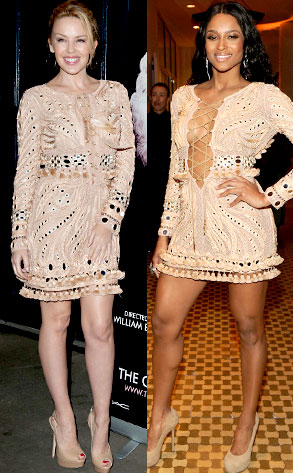 Dave M. Benett/Getty Images; Rick Diamond/WireImage.com
Do you like your Pucci with a side of skin or without?
Ciara stepped out in this loosely laced-up mini with hiked-up hem in February for a pre-Grammy gala, flashing plenty of cleavage and rockin' YSL platforms.
Kylie Minogue was a bit more restrained when she wore her just-above-the-knee Pucci recently to the theater in London, posing in Jimmy Choo peep-toes.
So whose styling has got you singing their praises? Vote below and then get the final results Friday at 10:30 p.m. on E!'s Fashion Police show!