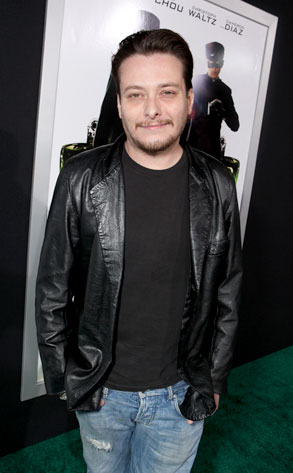 Courtesy of SPE; Inc. / Eric Charbonneau
He used to be known as the young innocent John Connor on the run from a big bad robot in 1991's T2. But these days Edward Furlong isn't doing the hero act, at least offscreen.
The 33-year-old actor can't get out of his own way. In what should be a big week, with a comeback-worthy part in Green Hornet, turned into another mess as he was jailed for violating a restraining order taken out by his estranged wife.
Here's a look at how Furlong's unfortunate history of douchebaggery has overshadowed a once promising big-screen career: