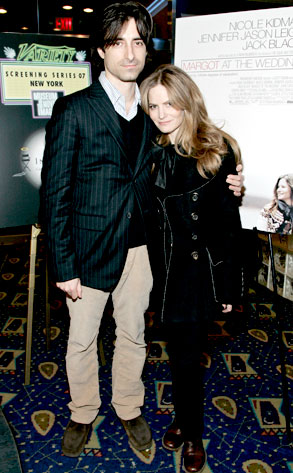 Brian Ach/WireImage
The only words able to incite more fear in a relationship than "single white female" are "irreconcilable differences." Which means it's just not Noah Baumbach's day.
That's because Jennifer Jason Leigh has filed for divorce from her indie dream director hubby after five years of marriage. And sadly just seven months after the birth of their first and only child.
So what brought about the California special?