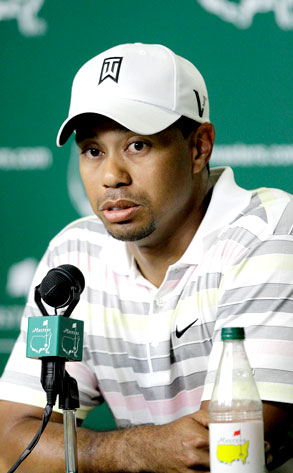 AP Photo/David J. Phillip
Tony Parker must be getting too many headlines these days, because Tiger Woods is doing just about everything he can to make sure the public doesn't forget that it was a year ago next week that he secured the title of the most hated man in sport. And fidelity.
In addition to joining Twitter this week—where he's already shared gems like, "The best part about phone interviews is getting to wear shorts"—the now single golfer has also taken time out to pen a massive mea culpa to his fans in Newsweek, informing them of how far he's come.
And incidentally reminding them how much farther he has to go. (Hey, Tony, grab a pen.)