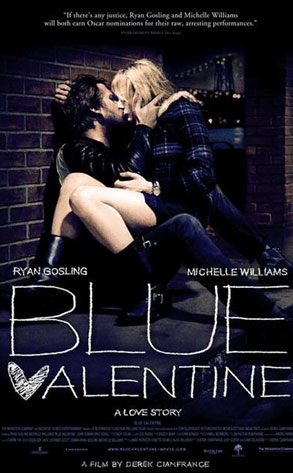 The Weinstein Company
If you think we're obsessed with all things Blue Valentine, you're right. We love us some Ryan Gosling goodness, but like we've said: The movie is damn good. And if it doesn't get some Oscar lovin' (considering all that NC-17 BS), it'll be a crime.
Which is why we were très thrilled when the movie poster hit the web today. And sure, it's sexy—it's got über-hot Ry and Michelle Williams on it, after all—but is it as sexy as its NC-17 rating?