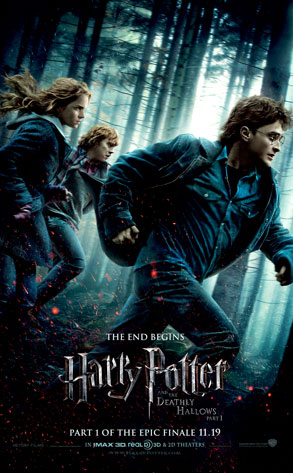 Warner Bros. Pictures
I'm off to London this week to cover the premiere of Harry Potter and the Deathly Hallows Pt. 1, and to sit down with the cast for some interviews.
I'm really lucky that my work for E! News & E! Online takes me across the pond so frequently. I had never been to London before I started working here, and now over the past four years I think I've been 7 or 8 times. It's a great city.
If I'm going somewhere for a week, or for one night, the story remains the same: I'm one of the worst packers of all time. I'm a terrible folder, I bring too many pairs of sneakers, and I always end up taking more than I need. I'm like a Real Housewife of Beverly Hills, it's embarassing...
But no matter how poorly I pack, there are a few basics I never leave home without when I embark on a business trip: