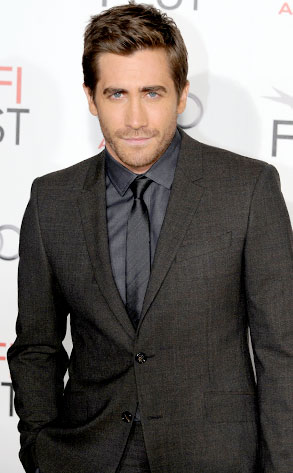 MARK RALSTON/AFP/Getty Images
While Jake Gyllenhaal makes the rounds promoting Love and Other Drugs, there's something super-private attached to his hip. And it's not Taylor Swift's phone number. Nope, wherever Jake goes, his publicist trails, bullishly laying down the law to reporters.
"No personal questions to Jake or he'll be pulled away, you got it?"
That's the line we (and many, many other reporters) got last week at the premiere, with one of those daring glares right at us like, you mention Taylor Swift I'm going to kick your ass.
But one journo didn't exactly play by the rules...