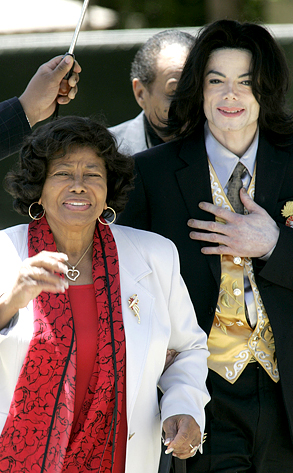 HECTOR MATA/AFP/Getty Images
Did M.J.'s mama jump the gun?
Katherine Jackson reportedly leaked 12 minutes of new Michael Jackson music on Saturday in response to Sony's now-controversial decision to release Jackson's first posthumous album, Michael.
But did Katherine even authorize the drop? And more importantly, can this M.J. mish-mash really even be called a song?!