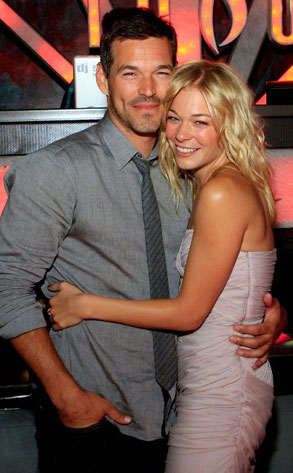 Courtesy of Jacob S. Andrzejczak / Getty Images.
Um…sorry 'bout that?
Yesterday, E! News exclusively broke the news that LeAnn Rimes and Eddie Cibrian were done simply playing house and were ready to make it official and that the controversial couple is engaged.
Cut to last night, when Rimes was mysteriously MIA from her also controversial Shape magazine cover party…which itself was bizarrely thrown a month and a half after the issue was released.
Coincidence? Well…