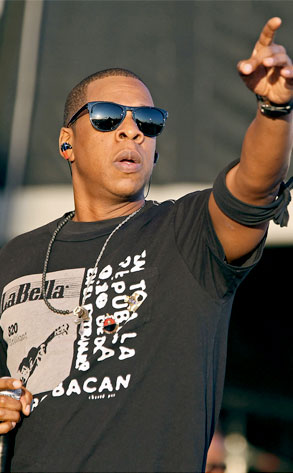 Rolf Klatt/WireImage.com
Must be election fever, 'cause Jay-Z's in a presidential state of mind. Seriously.
In an interview with the BBC today, the rap superstar mulled the possibility of becoming the Hova in chief of the United States. But don't expect it to happen anytime soon.
"Give me a chance," Jay-Z said. "Maybe in eight years, I'll be the president."
Beyoncé as first lady? We'll take it.