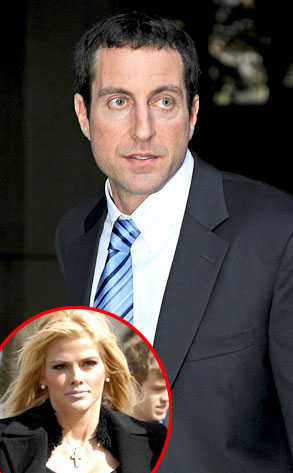 ROBYN BECK/AFP/Getty Images; Scott Suchman/WireImage.com
UPDATE: On Nov. 29, Stern moved for either a new trial or to have the two conspiracy convictions against him dismissed, claiming that the "district attorney's story was fiction and the case against him was brought in the interest of politics and publicity, and not justice."
_________________________________
Just because he's now a convict doesn't mean Howard K. Stern has to give up his day job.
Despite being found guilty yesterday of conspiring to use fake names and false pretenses to score prescription meds for Anna Nicole Smith, Stern will not have to give up control of her estate.
According to Stern's probate attorney, here's why...