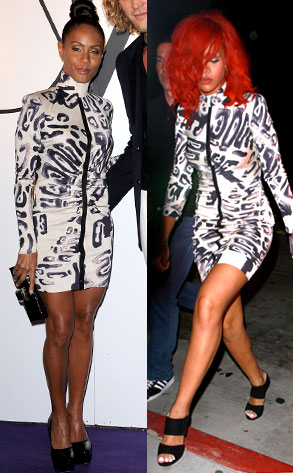 Tullio M. Puglia/Getty Images; Anthony/PacificCoastNews.com
Bold choice. But who wears it better?
Rihanna paraded this wild animal-print Emilio Pucci dress on her way to boyfriend Matt Kemp's Hollywood birthday party earlier this month.
Four days (and one long flight) later, Jada Pinkett Smith wore the same dress in Milan while attending the Diane von Furstenberg Glamour party at Fashion Week.
So it comes down to this: