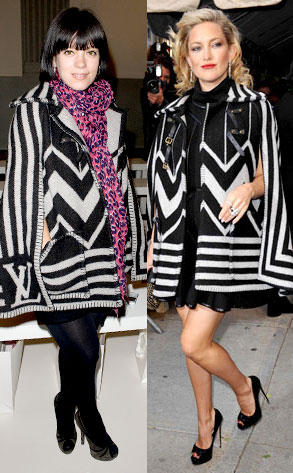 Samir Hussein/Getty Image; LORENVU/SIPA
They're not superheroes, but Kate Hudson and Lily Allen are engaged in a battle over matching Louis Vuitton capes.
Captain Kate wore her graphic poncho to The Killer Inside Me premiere at the Tribeca Film Festival earlier this year.
Wonder Lily—and her pregnant bump—brought out the cashmere and wool cover-up for London Fashion Week.
So whose style do you prefer: