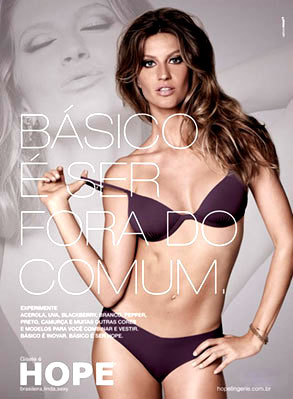 Hopelingerie.com.br
Hard to believe there was once a baby behind that belly.
Gisele shows off her, um, assets, in a new ad campaign for Hope lingerie. She was annouced as the new face—and flawless body—of the Brazilian line this spring.
Of course, the South American supermodel is no stranger to posing in her skivvies...