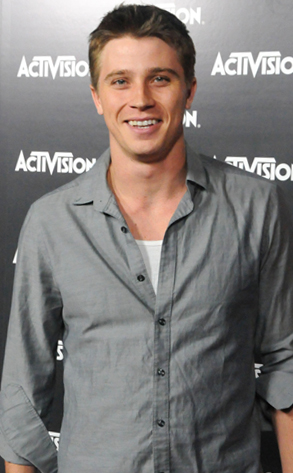 Barry King/FilmMagic
Dear Ted:
Seeing as so many people seem obsessed with this dude Garrett Hedlund, I have to ask you, have you read On the Road and what do you think of the casting?
—L
Dear Fresh Meat:
I'm a big fan of Garrett, actually, so I think he will def be able to pull off the role. Garrett is a good actor and he's not too bad to look at, either! Going from starring in next year's big blockbuster Tron to this I think is totally cool. Remind you of someone else we know? Oh yeah, his costar Kristen Stewart. Wonder what she thinks of cutey G?
Dear Ted:
Is there anyone in Hollywood that is not full of vices? Or anyone that you consider such an awesome person you just can't write anything bad about them?
—B
Dear Optimist:
You don't get anywhere in Hollywood by being sweet. If I were to say a couple of babes I'm quite fond of, but who are hardly flawless, it would be George Clooney and Meryl Streep. Tho Meryl is about as close to perfect as you'll get in this town.
Dear Ted:
Is Cruella St. Shackles Reese Witherspoon and Marky Sweet-Puss Ryan Phillippe? Please tell me I'm getting warmer?
—G