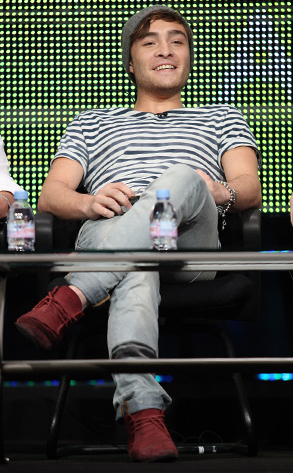 Frederick M. Brown/Getty Images
We pretty much love finding any excuse to run a pic of Gossip Girl hunk Ed Westwick—sorry, Chace, but this guy is way more our type. Gotta love those Brits!
Westwick was photographed here in Beverly Hills, where he's making rounds for the Television Critics Association this week, but unfortunately for those who like scoping out Ed's hairy chest, he closed up shop today.
Still, the most fab part about his 'fit are those red shoes! Wonder if it represents the tension going down back in New York on the Gossip Girl set?