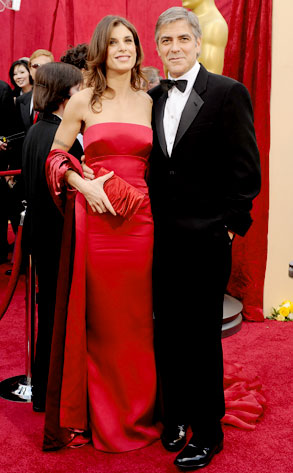 Alberto E. Rodriguez/Getty Images
George Clooney's super-hot Italian amore, Elisabetta Canalis, has one super-hot mess to deal with.
The 31-year-old model and TV host's name has surfaced in a police investigation concerning an illegal drug and prostitution ring at two Milan nightclubs.
According to Italy's Corriere della Sera newspaper, Karima Menad, a 26-year-old Parisian model-turned-escort, told Italian prosecutors about how she and Canalis partied at hotspot The Club in 2007.
"I remember taking cocaine with Elisabetta Canalis and two others," Menad told investigators in 2008, according to documents obtained by the newspaper, considered one of Italy's most reputable dailies.