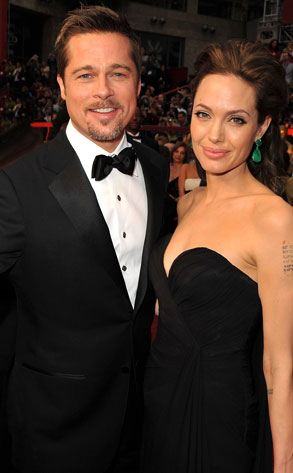 Steve Granitz/Getty Images
Brad Pitt and Angelina Jolie just purchased this $40 million dollar villa in Valpolicella, Italy, you heard right? Jeez, is real estate Brangelina's porn or something?
Seriously, between this and Château Miraval, their 35-bedroom house—for a lack of a better word—in France, we can't help but wonder how much moola Brad and Angie really have (you never can really trust those web reports of their supposed net worth). Either way, it's hundreds of millions of dollars.
What would you do with all those bills? And should they be spending it so extravagantly while pushing the humanitarian card so big, like they do? Indeed, Brangelina give enough away to charity, they are morally allowed to spend their extra cash how they please, period. But is real estate their best choice?