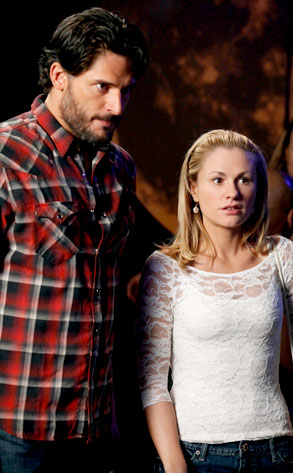 John P. Johnson/HBO
Sunday's episode of True Blood was totally our favorite by far...and not just because we got some of Joe Manganiello's nakey behind.
We were lucky enough to run into the new HBO hottie and got scoop about what's to come this season
"There's gonna be a lot of blood, a lot of sex and a lot of people are gonna die," Manganiello told us at Comic-Con. OK, you've got our attention...