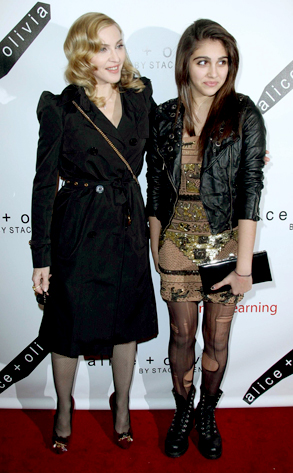 JIMI CELESTE/Sipa Press
It's good to have connections. Especially when that connection is Madonna. And she's your mom.
The Material Girl has been on a rampage promoting her and daughter Lourdes' Material Girl fashion line, and one thing she reveals is that she hooked her eldest up with one of her first jobs.
Madge tells USA Today about her 13-year-old's fashion cred, "She's been to enough photo sessions, video shoots and seen me put my tours together to have developed a great eye. She's worked in the wardrobe department on some of my tours."
Damn—while most tweens were hanging out at the mall, Lola was already busting her butt backstage. Sure, it's hard to picture an 11-year-old weighing in on a huge production like a music tour, but hey, that hardworking ethic must run in the family.