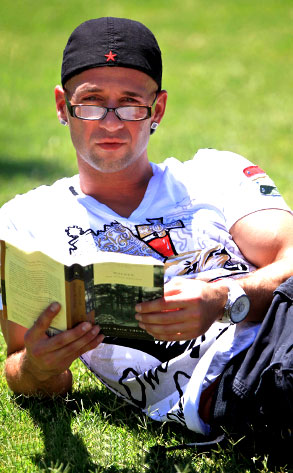 NATIONAL PHOTO GROUP
Everything about this picture is just wrong!
Frankly, we're still reeling over seeing the guy with a book, but Mike "The Situation" Sorrentino is surprising us for a whole lotta other reasons today.
The day after he was offered a book deal (surprise No. 1), everyone's favorite Jersey Shore star hit a park in New Jersey to show off something other than his abs (surprise No. 2!)...