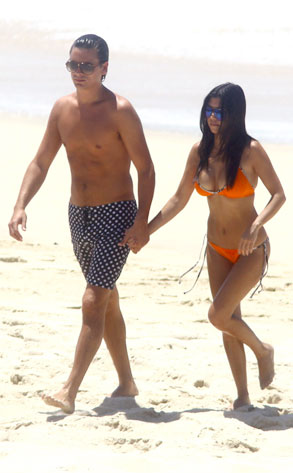 Paul/Norene/Splash News
On Monday, Kim Kardashian and Kourtney Kardashian heated up South Beach in smokin' string bikinis, while pics popped up of li'l sis Kendall Jenner rocking a swimsuit shoot of her own.
Well, another day, another Kardashian two-piece.
Today, Kourt puts the Mmmm in MILF in this bright orange number down Mexico way.
(Yeah, yeah, Mason's gorgeous mommy is there on a lovey-dovey vacay with baby daddy Scott Disick, but we'd kind of like to forget that she's still on-again, off-again with that douche.)
So, which sister wins your vote in the battle of the bods? Sound off in the comments!