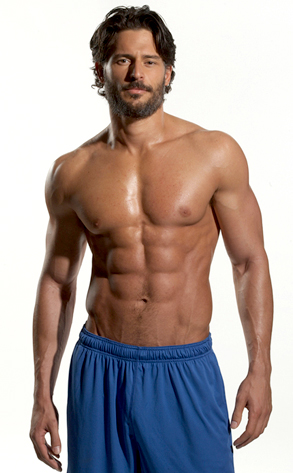 Cory Sorensen/corysorensen.com
Let's face it, we just can't get enough of those abs.
Every year, True Blood seems to debut a resident hottie. In the first season, we got Ryan Kwanten. In season two, the television gods bequeathed unto us Alexander Skarsgard.
Now, in season three, it's that absolutely mouthwatering, heat stroke-inducing, TiVo replay-worthy werewolf of steel Joe Manganiello who's catching our attention (and hopefully others here on the cover of Muscle and Body Magazine) and making the show's other dudes look like puppies...