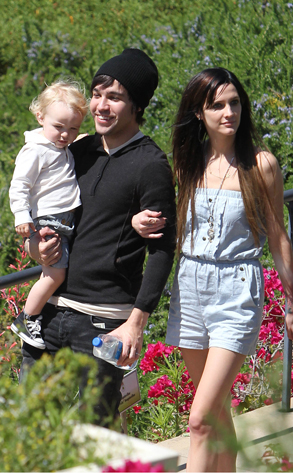 Jeff Steinberg/Matt Smith; PacificCoastNews.com
Just because Pete Wentz and Ashlee Simpson-Wentz don't speak Spanish, doesn't mean their 20-month-old son Bronx Mowgli can't.
"He's speaking some Spanish!" the Fall Out Boy father gushed to us at VH1's Do Something Awards in Hollywood of the toddler's recent milestones. "He's started saying, 'Sí.' I always ask him stuff, and he'll be like, 'Sí."