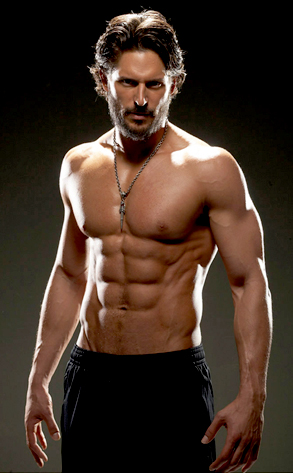 Cory Sorensen/corysorensen.com
When a man has abs like these (as evidenced in the August issue of Muscle and Body Magazine), it can be hard to pay attention to the words coming out of his mouth.
But yo, pay attention!
'Cause True Blood's hottest new addition, Joe Manganiello (seriously, is that body even human?!), just told us some very alarming news about upcoming deaths that you will abbbs-olutely (sorry, lost my train of thought there) want to know...