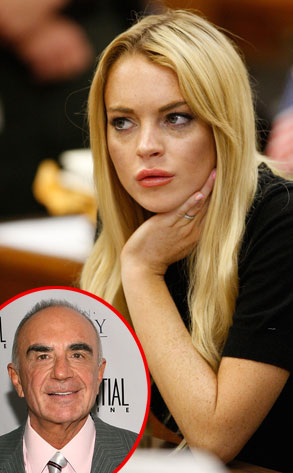 David McNew/Getty Images; Jesse Grant/Getty Images
So much for Lindsay Lohan's legal Dream Team.
On the eve of her surrender, the jail-bound starlet's incoming attorney, former O.J. Simpson defender Robert Shapiro, stepped down following a private meeting with the judge who's been presiding over Lohan's case, reports the Los Angeles Times.
Shapiro publicly acknowledged just days ago that he was representing the troubled actress on the condition that she comply "with all of the terms of her probation, including a requirement of jail time."
She's due to turn herself in this morning, so what went wrong?!