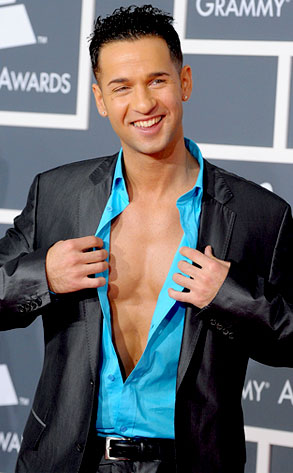 Jason Merritt/Getty Images
Check out The Situation taking control of the situation!
Mike Sorrentino has inked a deal for the third season of Jersey Shore and he's confident that the rest of the raise-seeking cast will soon follow, says his manager, Michael Petolino, who calls his client's contract "a great new arrangement."
Perhaps he's getting paid per ab.