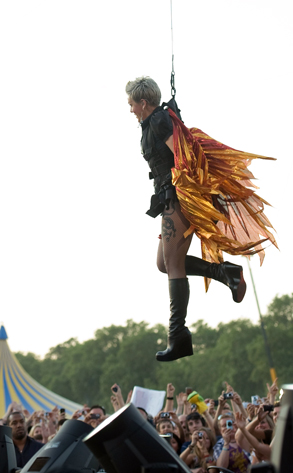 Ian Gavan/Getty Images
Pinkis getting the party started again.
A day after a tumble from a malfunctioning harness sent her to the hospital with bumps and bruises, the acrobatic rocker returned to her Funhouse Summer Carnival tour without incident on Friday.
"Well, we did it!!! Always get right back on the horse that bucked you. Thank u gorgeous people of Salem, Germany!!! Totally worth it!" she tweeted.