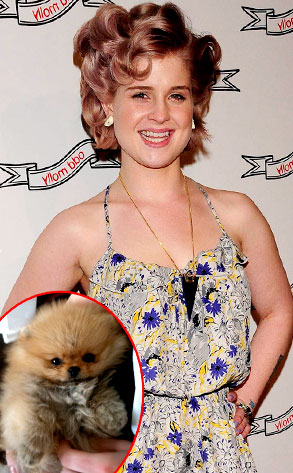 Giulio Marcocchi/Sipa Press; Twitter
The line to give Kelly Osbourne a hug starts here.
Just when it seemed like her personal life had sustained a brutal enough hit in the form of an allegedy cheating ex-fiancé, life has dealt the reality starlet another blow.
After spending the weekend dancing away her problems in Las Vegas, Osbourne returned home last night to another life-jostling tragedy:
"My life just could not get any worst right now I come home to find my dog woody is dead," she tweeted.