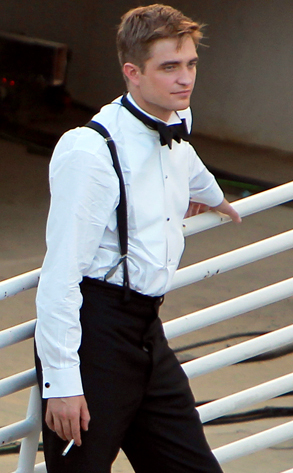 CelebrityJuicer/Splash News
You didn't think you'd make it through the week here totally Twilight-free did ya?
True, that may have been our intent, but when we saw the most recent pics of Robert Pattinson taking a smoke break on the studio back-lot of Water for Elephants we could not pass them up. Boyfriend is looking good!
Sorry, the brooding thing works so much better in real life than on screen sometimes.
But can you tell from the picture what's wrong with Rob? His expression says it all: