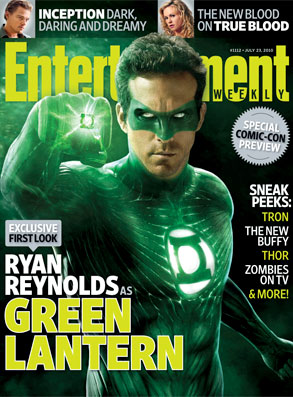 Entertainment Weekly
As if the sheer anticipation of Comic-Con weren't enough, now we're getting a first look at Ryan Reynolds as the new CGI-clad, power ring-wielding Green Lantern.
Now, Green Lantern is easily one of the most powerful of the mainstream heroes, but he doesn't get credit for it. He's never really carried the same badass persona as, say, Batman or Superman.
Does this outfit, revealed today in Entertainment Weekly, change all that?