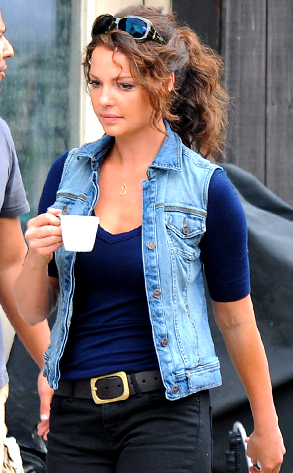 Jaye Oak/Startraksphoto.com
OK, it's definitely not the worst hair day ever.
But when we saw this new pic of Katherine Heigl, we couldn't help but feel her locks were a bit lackluster. Not to mention this denim vest isn't really doing it for us, either.
Fortunately, it was revealed that the gal who's usually pretty glam is simply on the Ambridge, PA, set of her latest movie One for the Money, in which she has the plum role of, well, Stephanie Plum—an unemployed lingerie buyer-turned-bounty hunter.
As opposed to an unemployed lingerie buyer-turned-fashion cop.