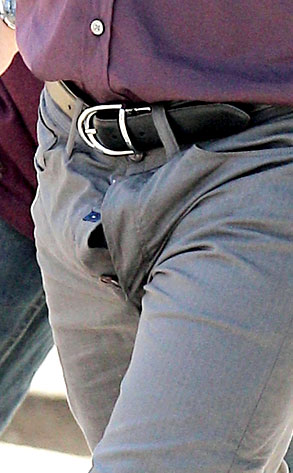 PacificCoastNews.com
This actor obviously wasn't ready for his close up (at least, his crotch wasn't) when he stepped out on the set of his latest movie with his fly unbuttoned yesterday.
Let's hope someone from wardrobe noticed this snafu before cameras started rolling.
Think you know who forgot to fasten his pants? Find out after the jump...