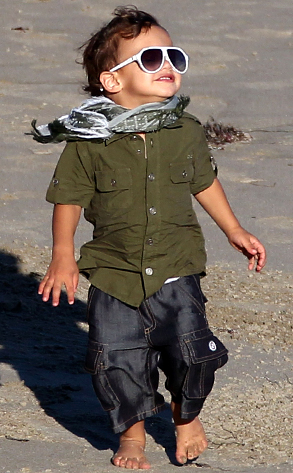 GSI Media
Here's a case of the apple not falling very far from the fashion tree.
While he may be the offspring of two famous folks, it's Mommy in particular who's known just as much for her sense of style as for her music and movies.
So it's really no surprise to see this little guy walking around with an air of absolute confidence while decked out in duds made all the more cooler by way of a silk scarf and designer shades.
Think you know who it is?