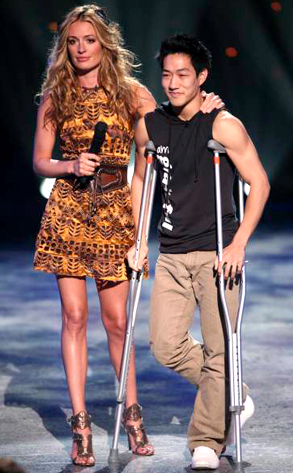 Mathieu Young/FOX
So You Think You Can Dance just lost "one of the greatest dancers—if not the greatest dancer—to ever come through our stage."
That's what judge Mia Michaels told us last night about the exit of Alex Wong, this season's virtual winner (c'mon, everyone knows it) before he lacerated his Achilles tendon during rehearsals this week.
Read on to hear what else Mia (who also had some 'splainin' to do about AdéChiké), the other judges—and Alex himself—said after leaving the emotional gathering onstage.