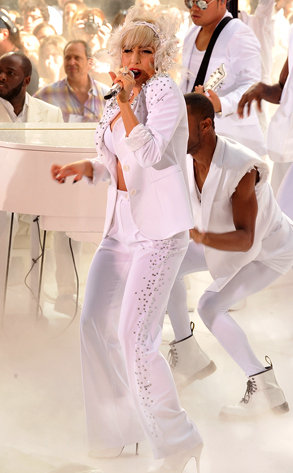 Theo Wargo/Wireimage
Lady Gaga rocked her Today show performance for the hometown crowd in NYC this morning.
But surprisingly, her costumes were relatively tame. Gaga wore a white pant suit with a bra and then switched into a black jumpsuit with a matching bra.
Maybe Mother Monster kept it PG for national TV or she's still suffering post-traumatic stress from that fall or trying to avoid any contact lens controversies—it could be so many things—but there were no lobster hats, yellow hair and firework bras this time round.
The show still had major dramz, though.