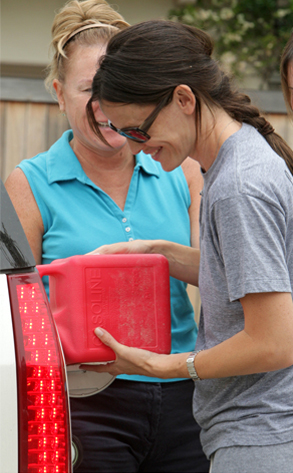 Bauer-Griffin.com
Sometimes celebrities are just like us. Sometimes they're a little more considerate. Jennifer Garner falls into the latter classification.
Earlier this week, Ben Affleck's better half (of five years!) took time out from her exhaustive tour of Westside farmers' markets to lend a helping hand to a couple of gas-challenged motorists stranded on the side of the road.
After refueling herself at a lunch with pals in Brentwood, the actress did the same for her neighbors' car, driving to a service station and returning to provide the two women with enough petrol to send them on their merry way.
Hopefully, their merry way included a stop at a gas station.