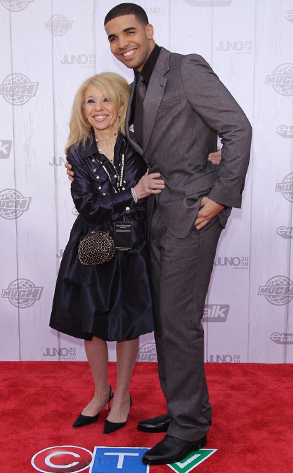 George Pimentel/WireImage.com
The best woman Drake has ever known remains his mom.
The up-and-coming rapper has canceled plans to tour Europe this summer so that he can be with his ailing mom while she recovers from surgery, he said in a statement Thursday.
He had tweeted last night: "Back at my moms house...please include her in your prayers tonight as tmrw she faces a true challenge."