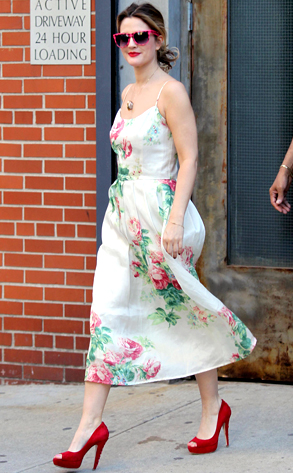 Freddie Baez/startraksphoto.com
UPDATE:
PSM Says: "See? You can recycle old shower curtains."
________
Calling all couture cops—it's YOU Write 'Em Up time!
The Perp: Drew Barrymore, leaving a Steven Meisel photo shoot in New York City
The actress went from punk princess to retro lady but kept the '80s shades. Huh?! Write your best caption describing Drew's look and we'll post our fave here and on our Facebook page.