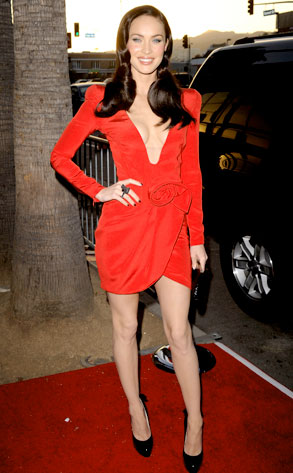 Jason Merritt/Getty Images
Megan Fox thanks everyone for their well wishes on her engagement to Brian Austin Green, but she says you're about four years late.
"We've been engaged for four years, so I don't know why the story is breaking now like it's new," she told E! News last night at the premiere of Jonah Hex. "But I'm happy to still be engaged and still be with him."
Megan's ringfinger was bare, but not because she lost her engagement ring in Hawaii, as Us Weekly reported...