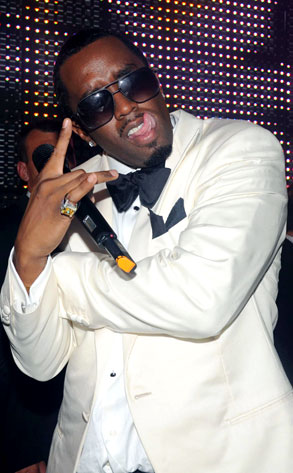 ANG/Fame Pictures
Sean Combs must be feeling nostalgic.
The nickname-friendly hip-hop mogul, whose "official" alternate moniker has metamorphosed over the years from Puffy to Puff Daddy to P. Diddy to Diddy and so on, has decided to take a cue from his past.
Although his rep has denied reports of a name change, Combs has indicated on his MySpace site and via a guest appearance on a new single that he is reclaiming Puff Daddy, a handle he hasn't used since 2001.
"They call me Puff Daddy...he's back," Combs raps on the remix of former stylist O'Neal McKnight's single "Check Your Coat," which also features Greg Nice and Jermaine Dupri.
"Yeah, you heard me right—I said Puff Daddy," he continues. "I'm about to back on that Puff Daddy s--t."
Sounds pretty convincing.