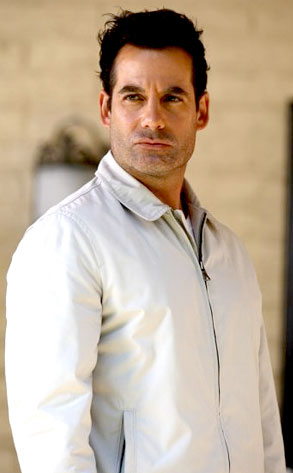 Justin Lubin/NBC
As I have been teasing for weeks, Heroes is killing off a major character later this season.
The death is a huge twist for the show so I didn't want to ruin the surprise for you, but now that another outlet has leaked the secret, it's time for me to reveal the truth:
Adrian Pasdar's Nathan Petrelli is the major character death happening on Heroes this season, and no, he wasn't told he was getting fired, he learned about it from a script.
But what about reports from fellow Heroes castmembers that the Petrelli brothers were definitely safe?