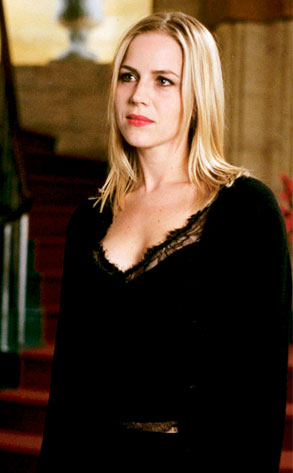 Greg Schwartz/The WB
"Message boards."
—Dexter's Julie Benz, when we asked her at a H'wood party what she considers the scariest thing in H'wood. Couldn't agree more with J.B. (tho who would say anything bad about her, we don't know)
Our own message boards are a truly frightening place, brimming over with hate spewed back and forth from Twi-hards to anti-Robstens. Can't we all just post in peace without getting attacked by a bunch of haters? Or is starting an Internet fight half the fun?
Somebody please explain, and, yes, Kirstie Alley, this includes you.