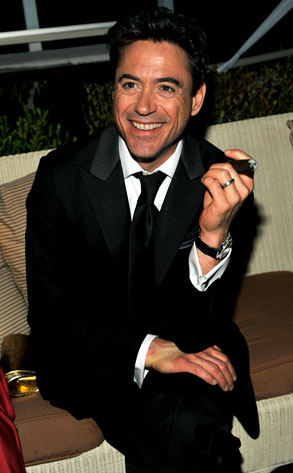 Kevin Mazur/VF/Getty Images
We may see that giant rabbit yet.
After reigniting his career as billionaire playboy Tony Stark in Iron Man, Robert Downey Jr. is in talks to star in the Steven Spielberg-directed remake of the Jimmy Stewart classic Harvey, reports the Los Angeles Times Hero Complex blog.
The original, as you may recall, tells the story of a man whose BFF is a large bunny that no one else can see.
This creates problems.
Still, with the supertalented star on a roll with bad-ass parts in Iron Man and Sherlock Holmes, this could be a fun change of pace. Or a disappointment. Oh, who knows?
But we would go see this based on RDJ alone. Would you?