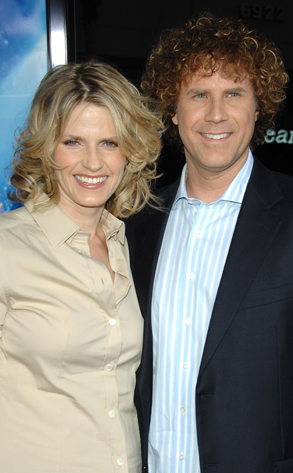 AP Photo / Kirkland
Someday Old School's Will Ferrell will need a new school successor, and lucky for us, he's got his own little brood to choose from.
The former Saturday Night Live funnyman and wife Viveca Paulin, 40, are eagerly awaiting the arrival of their third child, a baby boy, reports People.
Their next son—who will undoubtedly continue the tradition of a unique first name beginning with the letter 'M'— is due to join big brothers Magnus Paulin, 5, and Mattias Paulin, 2, in January.
Fresh off of his Tony nominated Broadway show, You're Welcome America - A Final Night with George W. Bush, Ferrell, 42, is currently working on a slew of films, including the action comedy The Other Guys with Mark Wahlberg and Dwayne Johnson