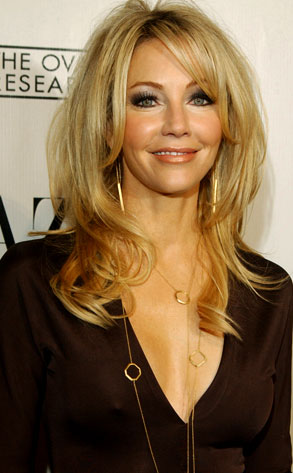 Amy Graves/WireImage.com
It's really happening, folks—Heather Locklear's beloved bitchy character Amanda is finally making her triumphant return to the boob tube. About friggin' time!
"Today was her first day of filming," Melrose Place hottie Shaun Sipos told us while walkin' the red carpet at the Whip It premiere at Grauman's Chinese Theatre Tuesday night.
How's it been working with Lady Locklear? Says M.P. star, and Shaun's date for the evening, Stephanie Jacobsen: "Heather's amazing. She is so warm and so unassuming that you would never guess she was Heather Locklear."
Wow. With costars like these, who needs frenemies, right?